About Low Country Shelving & Glass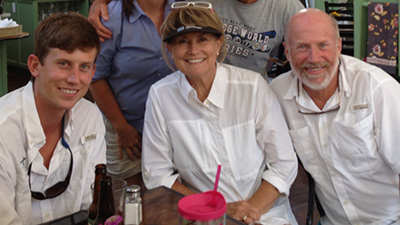 Low Country Shelving and Glass is a family owned and operated business serving Hilton Head and the surrounding Low Country. Owners Mike and Jane Rivers followed by son Robert are passionate about their business and put a strong emphasis on the building of relationships. We value the time spent on each and every job with contractors and homeowners alike. We strive to meet and exceed all expectations with an ongoing desire to be the best in our field. Our team consists of design specialists and highly skilled glass technicians that share our desire to install products of the highest quality, while keeping customer satisfaction our number one priority.
---
Mike Rivers
Mike Rivers, a Low Country native from Ridgeland moved to Hilton Head in 1972 upon graduating from the University of Georgia and completing his Masters degree in Business Administration from the University of South Carolina. After working in the industry for several years, he saw an opportunity to open his own business. In 1992 Mike and Jane started Low Country Shelving and Glass with the motto 'quality without compromise' and haven't looked back. The company's success has largely been due to the loyal homebuilders that have continued to trust in us to handle all of their glass and shelving needs. Mike's boundless energy and drive is a motivating force for all who work with him at Low Country Shelving and Glass.
Jane Rivers
Jane and Mike started Low Country Shelving and Glass in 1992. Jane is currently the CFO, handling all financial aspects of our company. She graduated from Winthrop College in 1972 with a double major, Elementary Education and Math.
Robert Rivers
Robert Rivers grew up in the construction business working with his family every summer since childhood. At a young age, Robert began to dream about continuing the family business following in his parents' footsteps. After graduating from Clemson University in 2008 with a degree in Financial Management, Robert returned to the Low Country to join forces with his parents. Robert is currently the production manager and is involved with all aspects of each job from drafting to completion. He loves working with his hands and says it's rewarding to see the final product come to life.